Streaks & Strands Lightening Kit
The perfect prep to create your own unique Streaks & Strands looks.
The Facts
Kit comes with pre-measured:
Powder Lightener, 0.67 OZ
Cr

èm

e Developer, 2 FL OZ
Gloves, 1 pair
The perfect amount for money pieces, buzzcuts, bangs, dip-dyes, and everything in between! A 2oz version of our best-selling 4oz Lightening Kit.
This formula gently, easily, and safely lifts hair 2-4 levels. It contains a 25 volume developer that is powerful enough to lift the hair while being safe for at-home lightening.
Moisture in the hair that's removed during the lightening process is replaced with soy protein and coconut oil to protect, condition, and strengthen hair while lightening.
This formula is cruelty-free, gluten-free, and vegan.
Ingredients
×
Hair Healthy Ingredients
Infused with healthy-hair-focused ingredients:
Coconut Oil to condition hair during the lightening process.
Soy Protein protects and strengthens the hair while lightening.
Always 100% vegan and cruelty-free.
All Ingredients
Powder Lightener: Potassium Persulfate, Ammonium Persulfate, Sodium Metasilicate, Sodium Stearate, Silica, Hydroxypropyl Methylcellulose, Xanthan Gum, EDTA, Hydrated Silica, Sodium Lauryl Sulfate, Cocos Nucifera (Coconut) Oil, Hydrolyzed Soy Protein.
Crème Developer: Water/Eau/Aqua, Hydrogen Peroxide, Cetyl Alcohol, Stearyl Alcohol, Trideceth-2 Carboxamide MEA Sodium Stannate, Phosphoric Acid.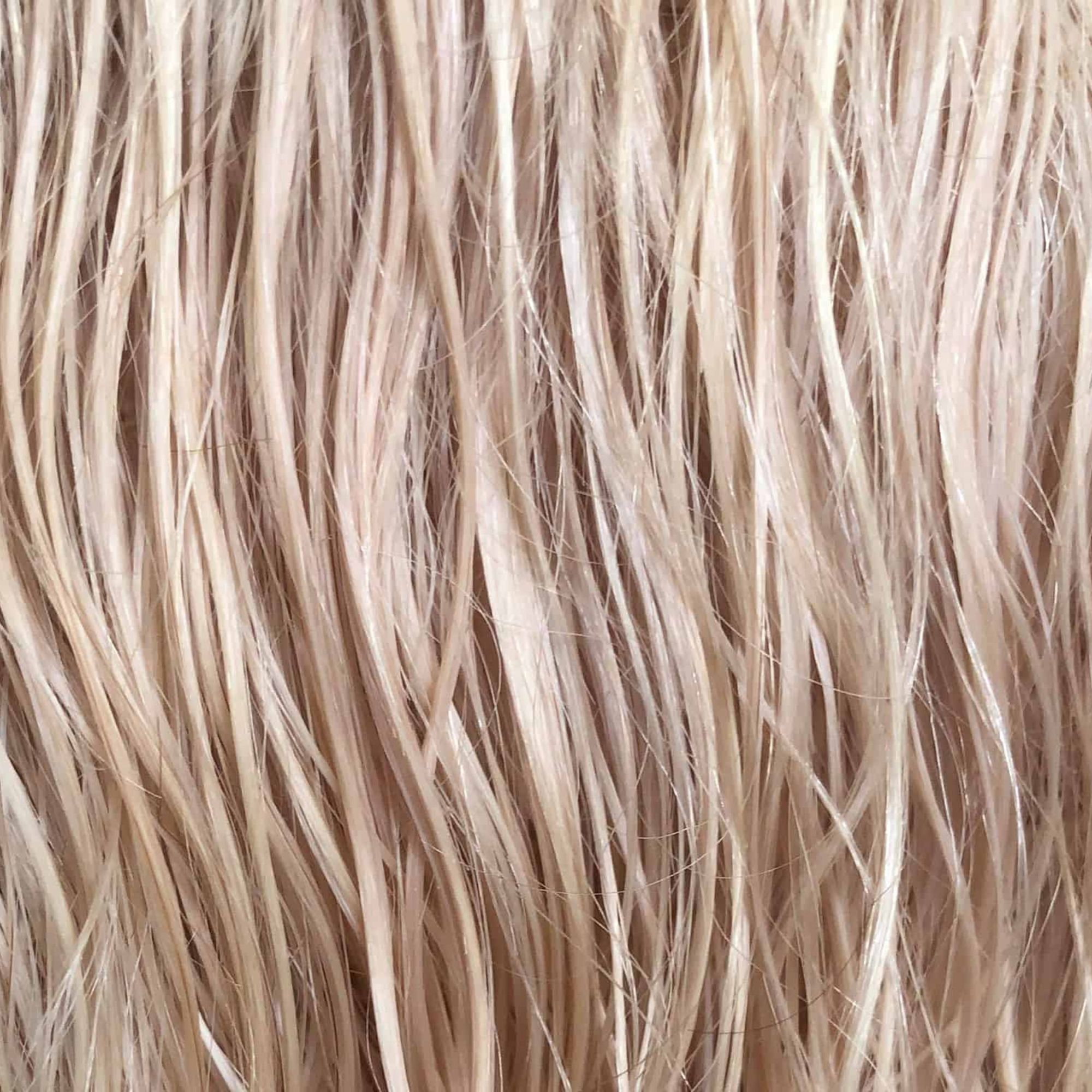 Step 1. Mix the pre-measured Powder and Developer until it is well blended. There should be no clumps. Not sure what to mix in? Try our Biodegradable Tool Kit!
Step 2. Hair should be dry and it's best if hair is unwashed.
Step 3. Section your hair and apply the lightening mixture with a gloved hand or brush. (TIPS: saturate the hair and cover it when you finish, to keep the Lightener from drying out. When it dries, it stops working. Protect your skin from irritation by applying shea butter, coconut oil or thick hair conditioner to your hairline and over the ears.)
Step 4. Let your hair process for no more than 50 minutes, until you achieve the desired tone. Check consistently (every 5-10 minutes) to evaluate the color lift.
Step 5. After you achieve the desired result, rinse and shampoo your hair thoroughly with warm water until you are sure all of the product is removed. Do NOT condition the hair, as your Semi-Permanent Dye will act like your conditioner when you apply.
Step 6. Wait at least 24 hours before any further lightening.
Step 7. Before coloring with GDY Semi-Permanent Dye, make sure hair is totally dry. When it is, you're ready for color!
When lightening hair, save about an inch of your roots for last. The heat from your scalp causes lightener to work faster and will lift your roots quicker than the rest of your hair. This will ensure even lift.
Need to dye a larger section of hair? Get our 4oz Lightening Kit!
Before applying a semi-permanent dye, you may need to tone your newly lightened hair. If you don't, the underlying tones in your hair will mix with the semi-permanent color potentially creating an unwanted shade. If your hair lifts more orange, use a blue based (ash) toner. If it lifts yellow, use a purple based toner. This will neutralize the unwanted tones and create a natural blonde base for your semi-permanent color.
The scalp is more sensitive when it is that time of the month, so save yourself some pain and don't lighten your hair while on your menstrual cycle.
Want more tips? Check out our (DYE)rectory!
Get exclusive access to deals, inspo, giveaways and more!