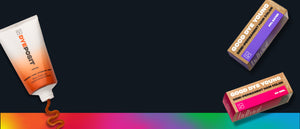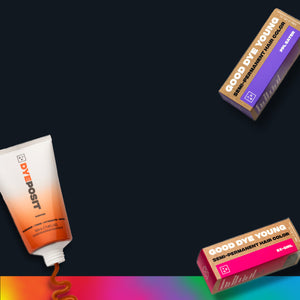 Get 15% off subscription orders!
IT PAYS TO COLOR, WASH, RINSE, & REPEAT
Never miss a day of vibrant color & healthy hair. Subscribe & save 15% on your fav GDY essentials.
SET YOUR SCHEDULE
Automatically replenishes every 30, 60, or 90 days.
YOU MAKE THE RULES
Pause, skip, or cancel your shipment any time.
SAVE!
Save 15% on each subscription order.
Get Started
Subscribe to save 15% on your fav GDY essentials.
LIGHTENING KiT
Lift your hair 4-5 levels to create the perfect white canvas for any look.
DYEPOSIT
Maintain your shade with this multi-benefit color depositing and hair conditioning mask.
COLOR KIND
Protect your color and keep hair healthy with a complete routine formulated with good-for-you ingredients safe for all hair types and colors.
Frequently Asked Questions
The Good Dye Young auto-replenishment program is the easiest way to get your favorite shades and hair care products when it's time to refresh your hue. We automatically send you your must-haves based on the frequency you set. You are in full control of your subscription and can pause shipments, skip shipments, change the date of shipments, update the frequency of shipments, and cancel anytime. 
Best of all, you get 15% off each product on auto-replenishment!
On the product page, select the "Subscribe & save 15%" option, your preferred frequency schedule, then add to cart.
Go to the Good Dye Young account login page then select "Manage Subscriptions". 
Once you are logged in, you can 
Change your shipping address
Change your billing address
Change your next order date
Change your subscription frequency
Skip your upcoming order
Update quantity
Add additional product to your order
Edit payment method
Cancel your subscription
Re-activate your subscription
We're here to answer all your questions! You can email us at help@gooddyeyoung.com or submit a question through our online form.
Promotions and discounts cannot be combined with subscription offers.