Join us as we advocate for LGBTQ rights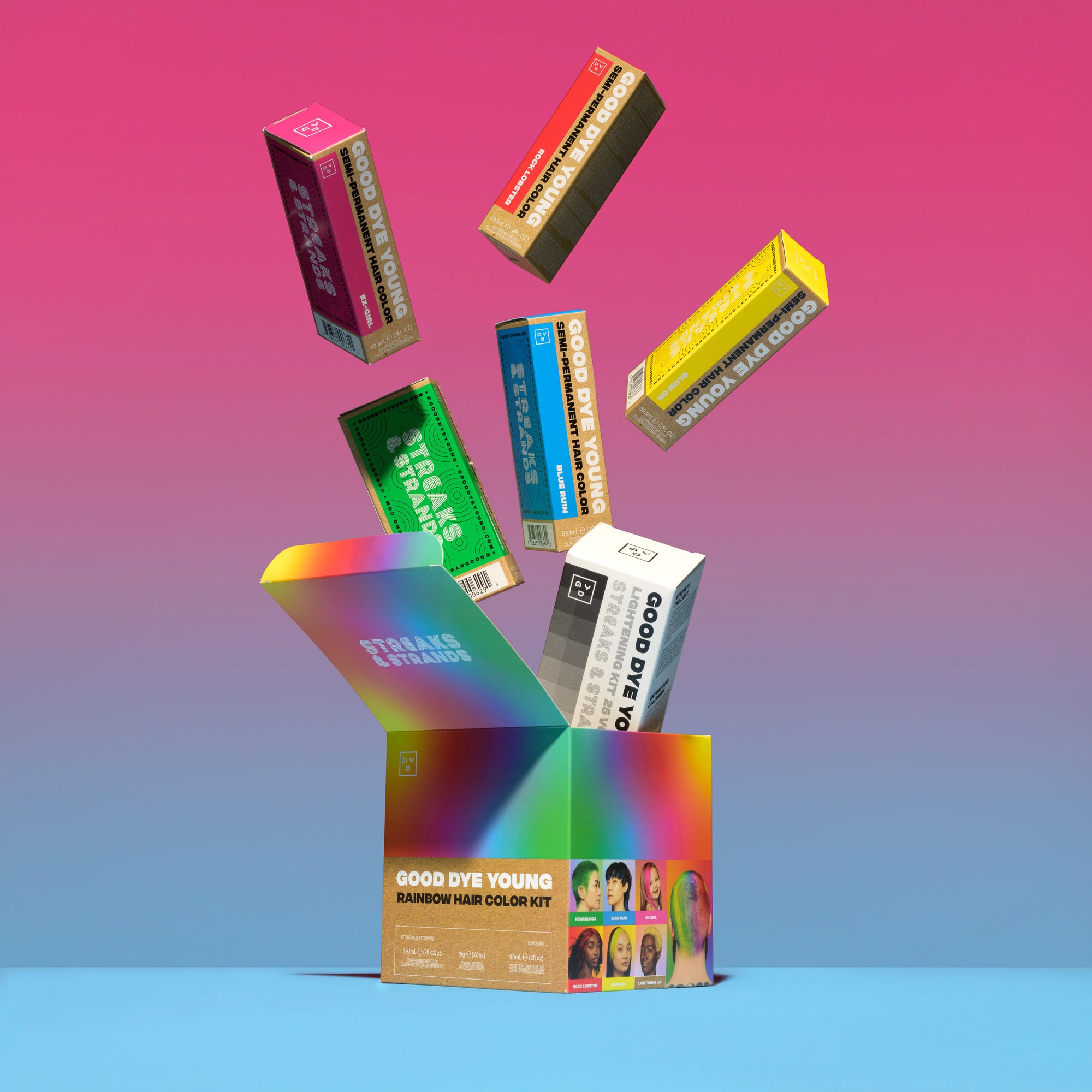 We founded Good Dye Young to create a community around self-expression, color and happiness about being who you are.
That's why we're proud to make an impact close to home. For the month of June, a portion of every Rainbow Hair Color Kit sale will go to the Tennessee Equality Project in support of LGBTQ rights.
More about the Tennessee Equality Project
The Tennessee Equality Project advocates for the equal rights of LGBTQ people in Tennessee through legislative advocacy. Find out more here.
More about the Rainbow Hair Color Kit
Featuring five of our most popular shades, the GDY Rainbow Hair Color Kit makes it easy to try one at a time, mix and match, or even create a signature color all your own.
Each of our 2oz Semi-Permanent Hair Dyes give you the perfect amount of product for money pieces, buzzcuts, bangs, dip-dyes, and everything in between!
Plus, our 2oz Lightening Kit ensures your strands are prepped and ready to try your new shade.
Dive into color and let your creativity explode.