Trend Tuesday: Earth Tones for the Fall Season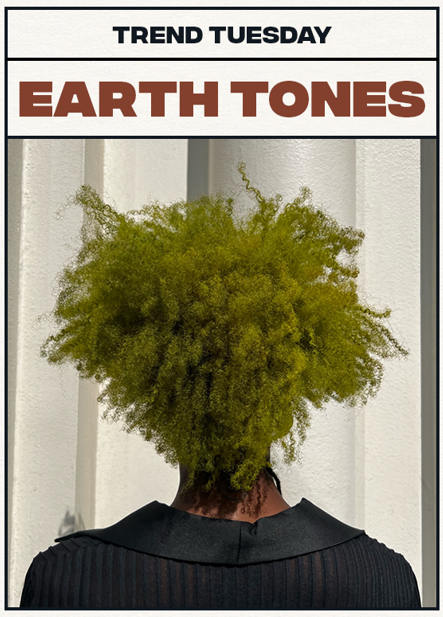 The fall season is all about recentering, refreshing, and restarting — while also staying mindful, grounded, and connected with your surroundings. When it comes to hair, fall is typically when most people retire their beachy tones for richer neutrals and darker tones, replacing blondes and honey highlights with browns and burgundys.
But as the days get shorter and the leaves change color, why not switch up your shade to something a bit different to face the new season? Something organic and understated but still vivid and unique… something vibrant but still natural… something delicate and whimsical but lush and fresh.
Welcome to the Greenhaus — GDY's newest capsule collection of earth-inspired shades that bring the beauty of nature with you everywhere you go.
The perfect purple for someone who is looking for a vivid shade that still looks and feels natural. The pale amethyst tones of Wisteria channels petals, blooms and blossoms — bringing a fresh floral touch and pop of color to your everyday look.
Get wrapped up in a lush mossy green that breathes new life into your urban landscape. Playful and moody, this forest-inspired green infuses your day-to-day vibe with natural energy, plucked fresh from the vine.
You don't have to stand out to keep growing, because this earth-inspired auburn is not your average brown. Super-saturated in rich, warm pigments brings a subtly vibrancy to your look while keeping your feet grounded in the soil.