The perfect earth tone for your next hair look, according to your current color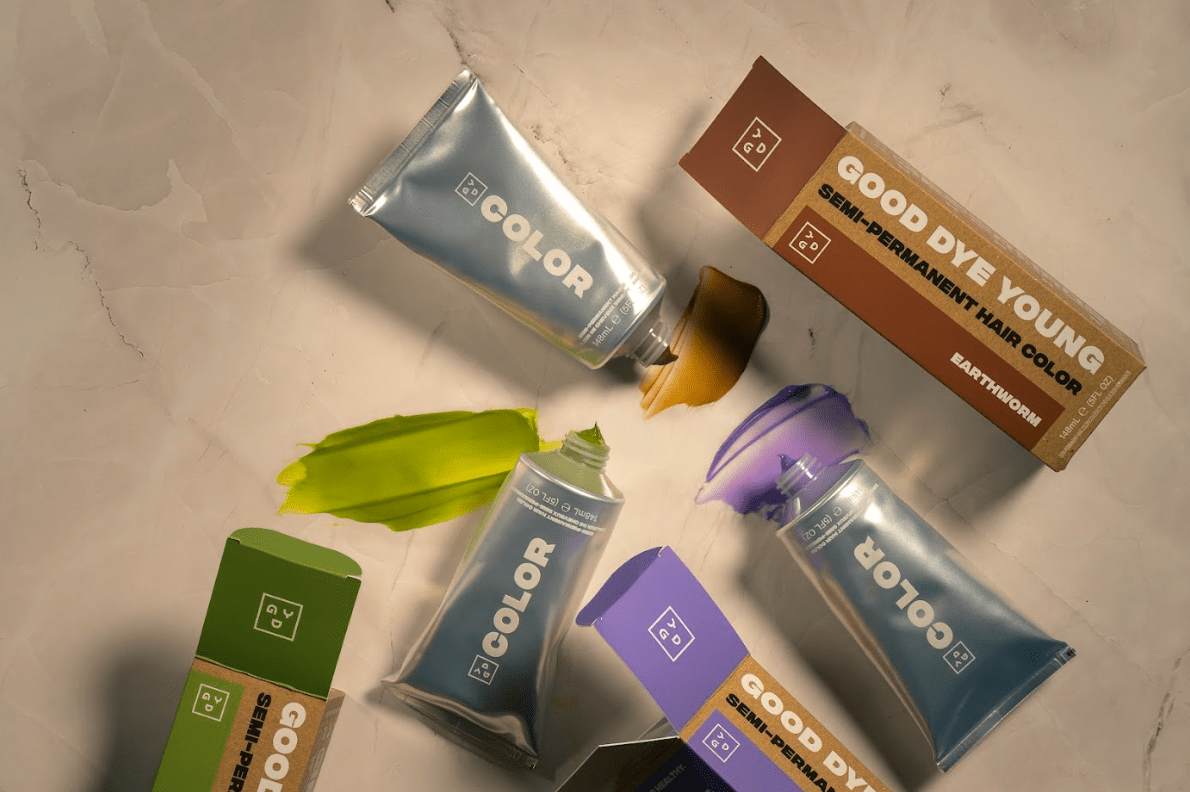 So, you've finally found a color wave that you love, but you want to try something a little bit different. We see a new shade in your future…
Hop on this season's latest earth tones trend with a plant-powered & plant-inspired semi-permanent shade, freshly-picked just for you.
IF YOU LOVED…
THEN YOU'LL LOVE: WISTERIA
If you're a purple lover, you are unique, imaginative, and creative — so you need a shade that is equal parts magic and moody. Try an easy-going, cool-toned amethyst inspired by the delicate petals of the mystical Wisteria.
IF YOU LOVED…
THEN YOU'LL LOVE: DEVILS IVY

If you're a green lover, you are all about rebirth and rejuvenation — nothing feels better than a fresh start. Try a lush, mossy forest green vibes inspired by jungle canopies that charge your hair transformation with the energetic life force of nature.
IF YOU LOVED…
THEN YOU'LL LOVE: EARTHWORM
If you are a lover of neutrals, you like stability and value feeling centered, grounded, and at peace. Become one with your surroundings and stay connected to the earth with a super-saturated, not-your-average brown with a warm, auburn tone.
TIPS FOR SWITCHING TO A NEW SHADE

Perform a

strand test

to confirm that you'll get the results that you're looking for.

Complete a

bleach wash

before coloring your hair if you are making a more drastic shift in your shade.

Prevent your new shade from fading fast by protecting hair from heat, UV exposure, and humidity with

Prime

.