WELCOME TO THE GREENHAUS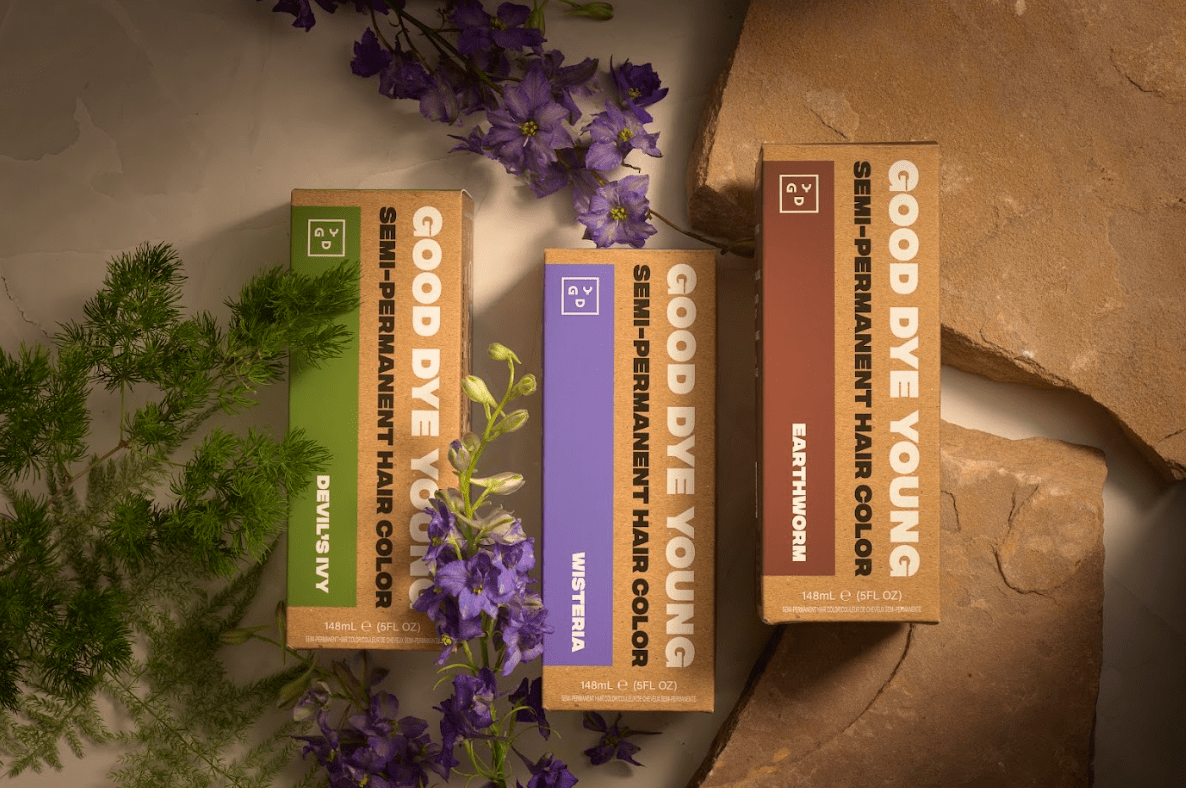 Inspired by the beauty in nature all around us and spotted on the runways of this year's Fashion Week, this on-trend trio of earth tones is Good Dye Young's latest capsule collection…
Welcome to the Greenhaus.
Dive into a world where self-expression meets natural inspiration. Feel the warmth through glass panes, listen to plants breathe, and bask in everything growing under the sun. Our newest trend collection celebrates understated and organic beauty — because earth tones are this year's hottest fall hair trend.
Just like all our semi-permanent colors, these plant-powered pigments come with a promise: 
✔ Intensely vibrant color lasts up to 24 washes
✔ Salon-grade quality & rockstar results 
✔ Nontoxic formula that doesn't damage the hair 
✔ Super conditioning cream base acts like a hydrating hair mask
✔ Fragranced with mood-boosting Bergamot essential oil
An easy-going, cool indigo pop for the times when bold is just too much. Channel petals, blooms and blossoms with the pale amethyst tones of Wisteria.
Channel vibrant greenery by bringing forest vibes wherever you go. This mossy green brings a lush and lively look to your hair and a natural energy to your life.
Brown, not boring. Embrace a grounding and warm auburn tone that welcomes you into vibrant hair with subtlety — but still packs supersaturated rich tones into a brown with a bright twist.