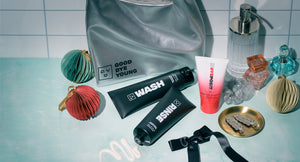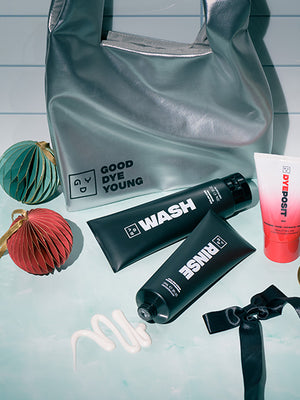 Save 30% on limited-edition holiday sets.
Stylist Must-Haves
lightening kit
Our Hair Lightening Kit is exactly what you need to lighten hair to that perfect white canvas so it's ready to show off vibrant color.
Shop Now
color kind
Our Color Kind Hair Care collection is formualted with hair health in mind. Maintain your color while nourising your hair.
shop now
EARN POINTS
THE RIDE OR DYES
Express yourself and get rewarded. Earn points for each purchase and engaging with our community.
SAVE 15%
AUTO TOUCH UP
Never miss a day of vibrant color & healthy hair. Subscribe & save 15% on your fav GDY essentials.
EXPRESS YOURSELF
Hayley Williams and Brian O'Connor created Good Dye Young to foster a community around self-expression, color, and happiness about being who you are.
Good Dye Young cultivates a safe and inclusive community that values vibrant self-expression and creativity.
We also make bad a** hair products.
Free of a lot of
gross chemicals
Natural Sunflower
Extract
Made with love
in the USA or Canada