THE BEST SHADE OF RED HAIR FOR YOU, ACCORDING TO YOUR SKIN TONE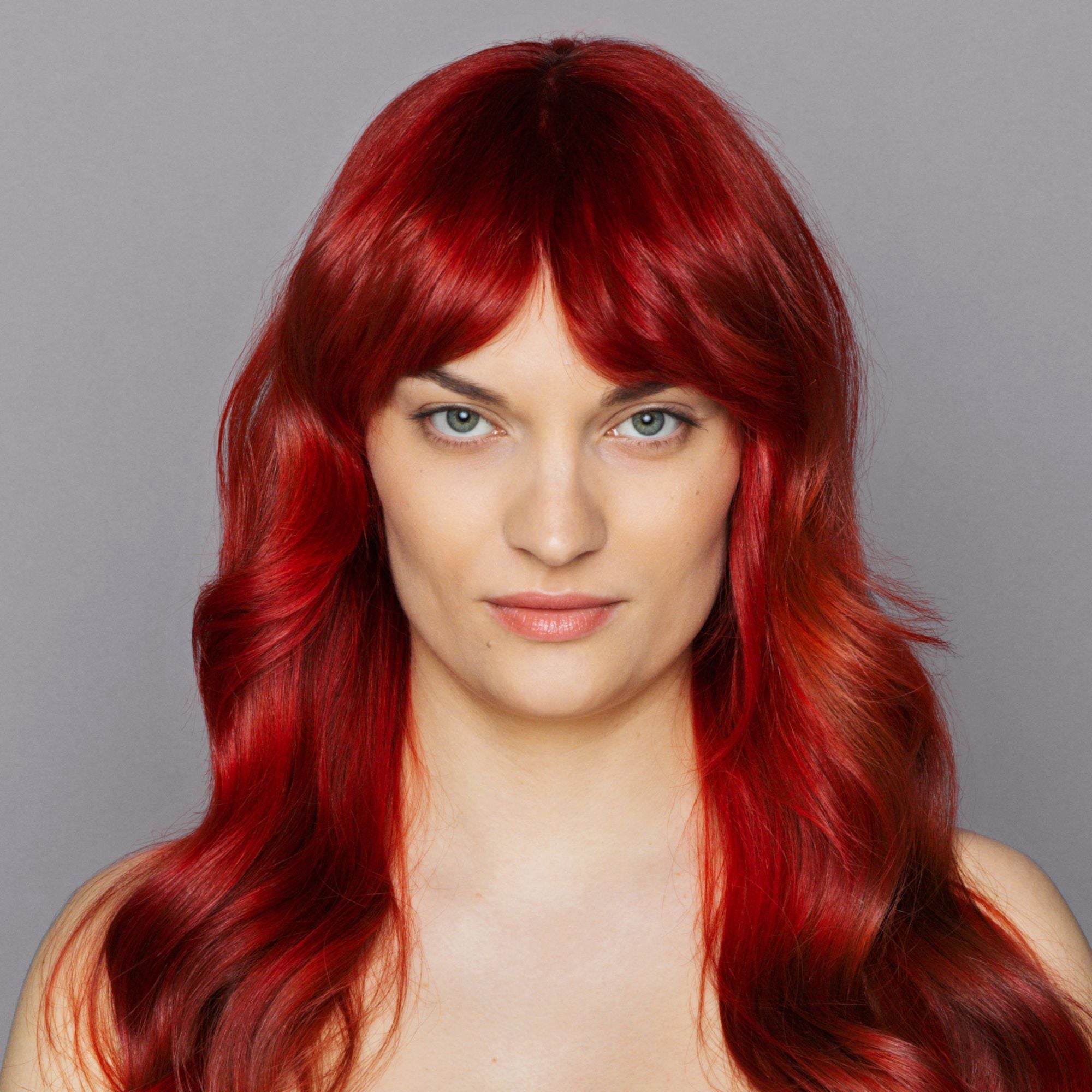 Red is one of the most popular hair colors for the fall season — but before you enter your ginger era, you'll want to determine the best shade of red to complement your skin tone and undertones. 
The general rule of thumb is that fair skin tones should opt for lighter shades, like strawberry blonde or copper, while darker skin tones should opt for richer shades like auburn or ruby red.
However, red is a deep and versatile hair color that looks beautiful on a wide range of skin tones and undertones — so you might be able to break the rules and pull off other shades, depending on your undertones.
The undertone of your skin refers to the natural colors underneath the surface of your skin. Even more than your skin tone, your undertones are often what determine which hair colors will flatter you most and which colors will wash you out. 
Undertones typically fall into one of three categories: cool, neutral, or warm.
Cool undertones have hints of blue, green, and violet in their skin.

Warm undertones appear red, orange, golden, or yellow.

Neutral undertones are usually a mix of warm and cool tones — which means you have the widest choice of flattering hair colors!
RED HAIR FOR COOL UNDERTONES
Cool undertones, which have pink or blue hues, require a red hair color that enhances your complexion without clashing. If you have cool undertones, try experimenting with pinks & peaches, gingers, auburns, coppers, or deeper reds like burgundy.
Our personal favorite for cool tones, burgundy can highlight your skin's natural rosy flush and also make your eyes appear more vibrant and give you a captivating, mysterious appearance.
RED HAIR FOR WARM UNDERTONES
If you have warm undertones in your skin, make a statement with bold, fiery red hair! Warm undertones typically have a golden, peachy, or olive complexion. 
Opt for vibrant shades like cherry red or even a fiery orange-red. Complement your skin tone with some face-framing money pieces.
RED HAIR FOR NEUTRAL UNDERTONES
Neutral undertones have the perfect balance of warm and cool, which means you have a lot of flexibility when it comes to experimenting with red hair. 
If your skin has balanced undertones that aren't too warm or too cool, consider a rich
auburn
shade. This versatile mix of red and brown will add depth and dimension to your hair, providing a sophisticated and elegant look.